Despite the onslaught of bad environmental news, there is much to be encouraged about
Although it might come as a surprise, there is much to feel positive about when it comes to environmental problems like climate change and biodiversity loss. It's vitally important that people know this. Not seeing the reasons for guarded optimism can lead to disengagement, cynicism, and a feeling that it's simply too late.
The eco-anxiety that so many of us feel is, of course, understandable. We needn't look any further than the worsening pandemic, the political turbulence south of the border, the worsening extinction crisis, and the fingerprints of climate change on everything from this years unprecedented wildfires and record-setting heat to a record loss of Arctic sea ice.
But focusing primarily on the negative can hamstring our ability to find solutions and cause us to be less engaged and overly fatalistic. This is the argument in a new book by University of Victoria professor Elin Kelsey called "Hope Matters: Why changing the way we think is critical to solving the environmental crisis". In an interview last week with Bob McDonald of CBC Radio's Quirks and Quarks, Kelsey said that "a steady diet of negative news causes us to shut down, to tune out, to give up, to increase our cynicism, to feel less trusting of others, to be more insular, to be less creative. It's all the things we don't need at a time when we need creative solutions collectively held."
Kelsey believes that what we're missing is a greater awareness of the hopeful things that are already happening and the scale at which they're happening. Having this awareness is hugely motivating and can spur even great action.
            Putting a spotlight on reasons for hope is also a big part of my favourite climate podcast called "Outrage and Optimism". Each weekly episode highlights how we can channel the outrage we see in the face of a worsening climate crisis, toward the stubborn optimism needed to forge ahead with ambition. The podcast believes both are necessary. Each episode starts with a round-up of what has made the hosts feel outraged or optimistic in the climate debate, followed by an in-depth interview with a guest. Special guests so far have included David Attenborough, Prince William, Jane Goodall, Greta Thunberg, Bill Nye, Yuval Noah Harari, Stella McCartney, Mark Carney, Joanna Macy, and many more. Listen at https://globaloptimism.com/podcasts/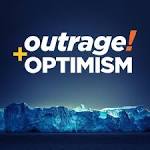 Reasons for hope
So, what are some of the reasons for hope? Let's look at a few.
1. Financial markets: Just last month, 30 of the world's largest investors with five trillion dollars in assets set five-year decarbonization targets in line with the Paris climate change agreement. In the second quarter of 2020, sustainable mutual funds reached one trillion dollars as more and more shareholders demand that investors make more climate appropriate investments. Former Bank of Canada president Mark Carney has been named U.N. special envoy on climate action and finance and is pushing to make the international finance sector take account of climate risks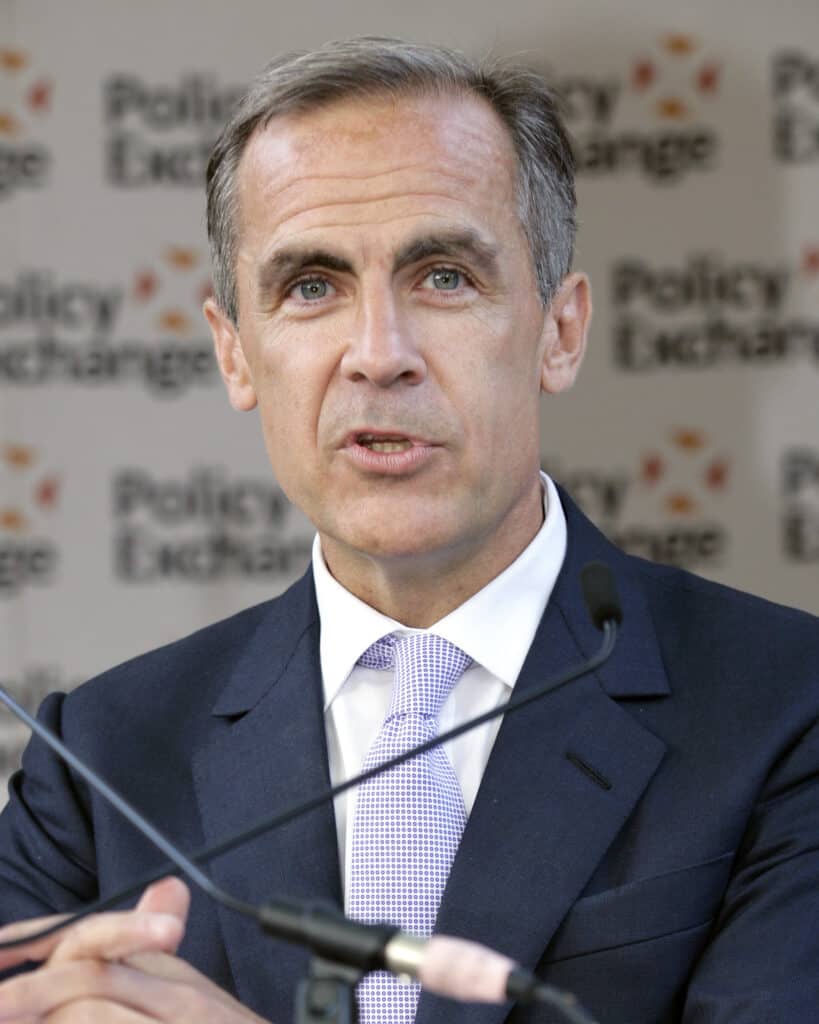 2. U.S. election: If Joe Biden does indeed become the next president, he has promised to transition America away from dependence on oil. His plan includes two trillion dollars of investment and the creation of millions of jobs in clean energy-related industries. Unions are already getting on board. Under Biden, the U.S. would also rejoin the Paris Agreement, wind down the oil industry, and eliminate fossil fuel subsidies. Biden has also pledged to protect of 30% of U.S. land and sea by 2030, which is consistent with the United Nations Convention on Biodiversity. The Trudeau government has made the same commitment.
3. Corporate leadership: Unilever, an international giant in personal care products, will pool 1 billion Euros into a dedicated fund to accelerate efforts to combat climate change and protect nature. It has also pledged to hit zero net emissions across all products by 2039. At British Petroleum, new CEO Bernard Looney has pledged that by 2030, BP will cut its oil and gas production by 40% below 2019 (pre-pandemic) levels, increase its renewable electricity generation from about 2.5 gigawatts (GW) today to a whopping 50 GW, and to stop exploring for fossil fuels in new countries. Amazon has committed to 100 percent renewable energy by 2030 in its operations and to invest $100 million in reforestation projects around the world.
4. Fashion: The fashion industry accounts for about 10 percent of global carbon emissions and nearly 20% of wastewater. However, change is underway. Gucci has already achieved a 37 per cent reduction of its carbon footprint. It is taking the remaining emissions across its entire supply chain and offsetting them with nature-based solutions that protect critical forests and biodiversity around the world. Stella McCartney, too, is showing inspiring leadership. The company website says: "Each decision we make is a symbol of our commitment to defining what the future of fashion looks like. From never using leather or fur and pioneering new alternative materials to utilizing cutting edge technologies, pushing towards circularity, protecting ancient and endangered forests, and measuring our impact with ground-breaking tools.
5. Transportation: Cars, planes, trains and ships cause nearly 30% of global carbon pollution. There are, however, many paths forward to vastly reduce these emissions, including electric vehicles and the use of biofuels. Biofuels, such as ethanol from corn, make the most of our planet's carbon cycle. Every litre of biofuel that replaces a gallon of fossil fuel helps reduce greenhouse-gas emissions. There is also an enormous amount of work being done short-haul hybrid and fully electric planes. In the mean time, it's important to encourage airlines to include carbon offsets in the price of the ticket. British airline EasyJet is already doing so.
6. Carbon sequestration: Planting billions of trees across the world is one of the biggest and cheapest ways of taking CO2 out of the atmosphere to tackle the climate crisis. A scientific analysis found there are 1.7 billion hectares of treeless land – an area equivalent to the size of the US and China combined – on which 1.2 trillion native tree saplings would naturally grow. New research shows suggests natural regrowth could be an equally effective approach. In other words, just letting nature take its course.
7. Energy: Low cost solar, wind, and battery technologies are on profitable, exponential trajectories that if sustained, will be enough to halve emissions from electricity generation by 2030. Wind and solar energy now regularly out-compete fossil fuels in most regions of the world. Electric vehicle growth has the potential to reach a 90% market share by 2030 if sustained, but only if strong policies support this direction. Prime Minister Boris Johnson set out plans last month for Britain to become the "Saudi Arabia of wind power" by using offshore wind power as the backbone of the country's carbon-neutral energy future. The plans call for 10 times the existing offshore wind capacity by 2030, including 1GW of floating turbines.
8. Food: We are seeing the huge success of plant-based meat such as Beyond Meat. Their burger is produced using 90% less land. A less meat-based diet could make huge tracts of land available for reforestation and therefore carbon-capture by trees.
9. Plastic: Plastic pollution is a major concern of many young people – as it should be. At last count, 138 countries around the world have put in place in single use plastic bans or fines or tariffs. In recent weeks, there's also talk of a UN treaty on ocean plastic. Canada plans to ban single-use plastics (e.g., checkout bags, straws, stir sticks) nationwide by the end of 2021.
10. Public perception: There have been substantial change in the public perception of the crisis and vast mobilization since IPCC report of October 2018. Support for climate action was also borne out in the results of the last Canadian federal election in which 65% of voters supported carbon tax.
11. Incentives: Prince William and The Royal Foundation of The Duke and Duchess of Cambridge recently launched the prestigious Earthshot Prizes, which are designed to incentivise finding environmental solutions. The name and inspiration from President John F. Kennedy's extremely successful Moonshot program. There are five 'Earthshots' – simple but ambitious goals for our planet which, if achieved by 2030, will improve life for us all, for generations to come. The prizes are in the areas of Protect and Restore Nature, Clean Our Air, Revive Our Oceans, Build a Waste-Free World, and Fix Our Climate. Five, one million-pound prizes will be awarded each year for the next ten years.
12. Locally: On Sept. 23, 2019, Peterborough City Council declared a climate emergency. More than 800 people also turned up at Millennium Park climate rally a few days later. On September 23, 2020, Peterborough County council approved a report proposing several actions for addressing climate change. The report suggests the county enter into a pilot partnership agreement with Peterborough GreenUp to support achieving targets in collaboration with county townships, Hiawatha First Nation and Curve Lake First Nation.
            Instead of talking about the environment as if it's too late to do anything, we need to talk more about all the actions that are already being taken. In other words, we need to move from a room called fear to a room called hope. Not only do they energize us to do more, but they can make us more resistant to fatalism and anxiety. For more encouragement, I recommend watching the film "2040". Director Damon Garneau who travels around the world investigating solutions that are available today. He also takes us on a visit to this possible near-future world where the climate crisis has been largely solved. You can rent 2040 on YouTube, Google Play Movies, and Apple iTunes online.