When the world comes together for the love of birds
Peterborough Examiner  – February 3, 2023 – by Drew Monkman
Looking for something to do over the upcoming Family Day Weekend? Consider taking part in the Great Backyard Bird Count (GBBC) from February 17 to 20th. Participation couldn't be simpler: Spend as little as 15 minutes in one or more of your favorite bird-watching locations. Identify and count the birds you see, and then submit what you've observed. The data will help scientists and conservations to better protect birds.
Though rarities are exciting, it's important to keep track of more common birds like mourning doves and juncos, too. Many species are in steep decline and tracking changes in distribution and numbers over time is vital to determine if conservation measures are needed. We can't establish effective policies around bird protection without having the data. As a positive example, we're seeing an increase in wood duck numbers. That's because action has been taken to preserve wetlands and erect nesting boxes in response to troubling wood duck declines in the past.
Don't feel intimidated if you doubt your ability to identify birds. As a participant survey showed, only about a third of people taking part in the GBBC consider their skill level to be "advanced or expert." Most respondents said that they simply enjoy watching birds and that by doing so they experience a satisfying connection with nature.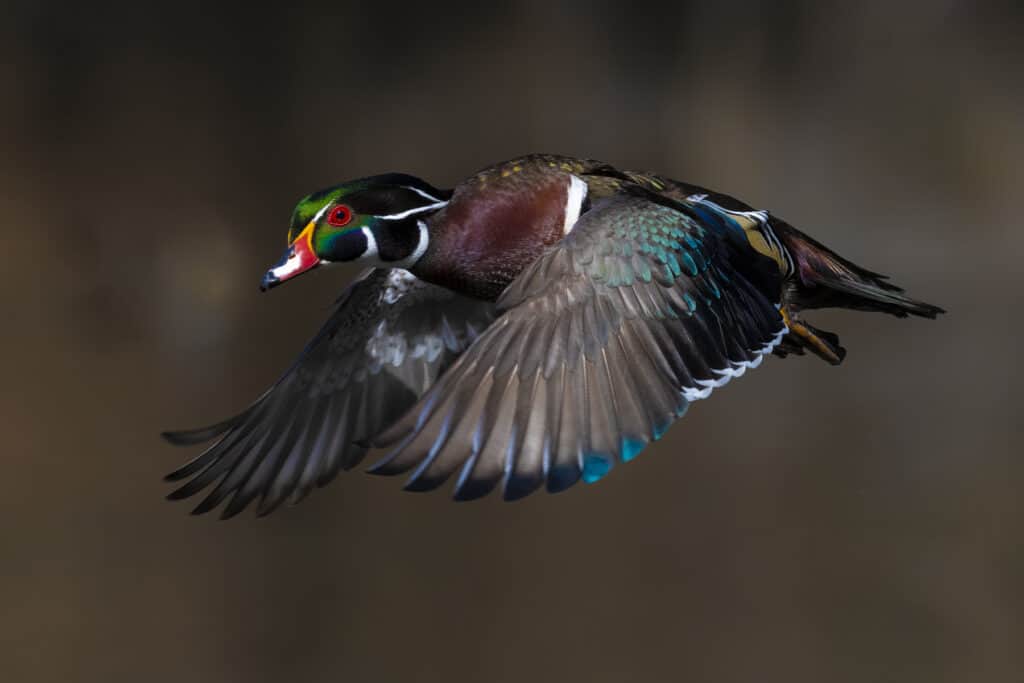 Easy to participate
A joint project of Birds Canada, the Cornell Lab of Ornithology and Audubon, the GBBC is open to people of every skill level and welcomes bird observations from any location – not just backyards.
As explained on the GBBC website at https://www.birdcount.org/, you just follow these easy steps: 1. Decide where you'll look for birds. 2. Watch for 15 minutes or more, at least once over the four days. 3. Identify all the birds you see or hear within your planned time/location and use the best option for sharing your sightings.
Option 1: If you have a smartphone and are new to birding and to the GBBC, it's  best to use the Merlin Bird ID app. Just download the app, install a Bird Pack (e.g., Canada: East), sign in or create a free Cornell Lab account, then use Merlin to ID and save your sighting. You do this by touching Start Bird ID and following the simple steps. When you confirm "This is My Bird", you will have officially participated.
Option 2: If you have some birding experience and want to record numbers of birds, try the free eBird Mobile app or enter your bird list on the eBird website from your computer. Your checklists will automatically count toward the GBBC. Personally, I find the mobile app the easiest way to participate. If you are new to eBird, go to https://www.birdcount.org/ebird-mobile-app/
During a live Q&A session, February 15, from 1 – 2 pm, experts from Audubon, Birds Canada, and the Cornell Lab of Ornithology will share their tips for making birdwatching easier and more enjoyable for people of all ages and abilities. You can register on the website.
A global event
By going to the GBBC website during the count, you can watch observations roll in from around the world. Each submitted checklist becomes a glowing light on the bird sightings map. The website also has the 2022 results. In all, 7,099 species of birds were identified; 359,479 eBird checklists and 298,208 Merlin IDs were submitted; 192 countries participated; and an estimated 384,641 people from across the globe took part. In addition, 141,990 photos were added to Cornell's Macaulay Library. Go to https://www.birdcount.org/2022-final-results/ to see some of the photos. You can also follow the GBBC on Facebook and Twitter.
The United States submitted the highest number of checklists last year with 234,131. India was second with 42,830 – an impressive 28% increase from 2021. Canada was third at 33,797. In 2021, Ontario actually had the highest participation for any province or state.
As for Peterborough County, 63 species were counted last year and 580 checklists submitted. Only three other counties in Ontario sent in more checklists than Peterborough. Some of the local highlights were a Barrow's goldeneye on the Otonabee River, a hermit thrush in Cavan, and a Carolina wren in Lakefield. You can check out all of last year's local results at https://www.birdcount.org/explore-local-results/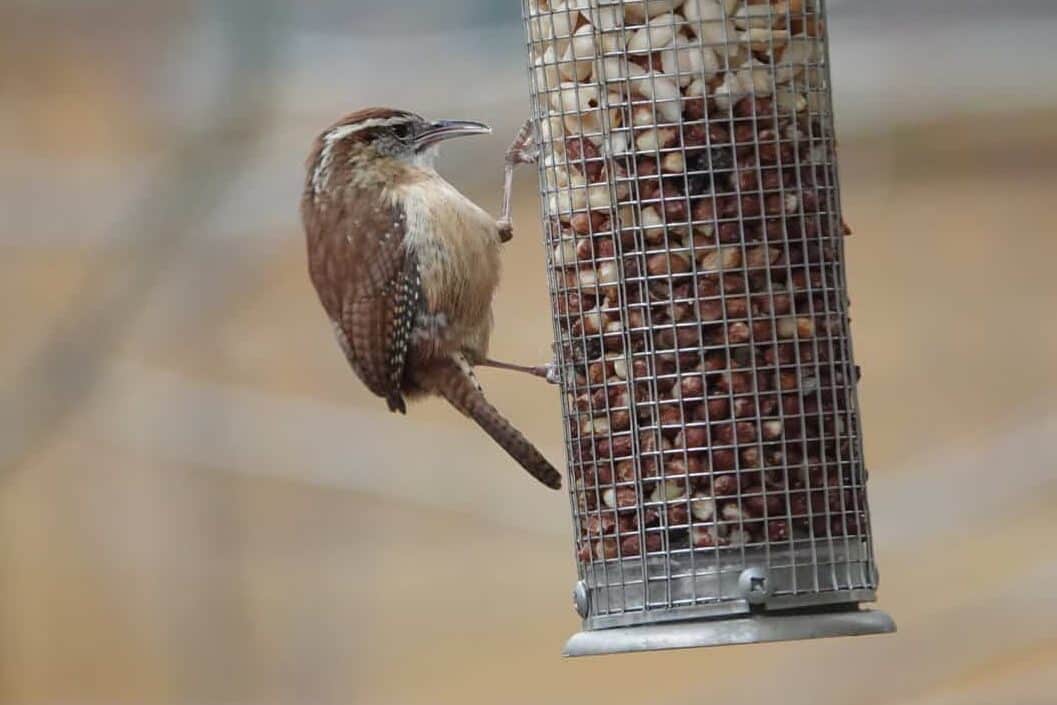 Influence of pandemic
During GBBC 2021, countries experienced different levels of lockdown due to the global pandemic. This resulted in more people turning towards birds and birdwatching for relaxation and enjoyment. There was uncertainty, however, about what participation would look like in 2022 as lockdown restrictions were lifted in many places. As it turned out, participation actually increased.
On the January 24th episode of "The Warblers" podcast from Birds Canada, Becca Rodomski-Bish of the Cornell Lab of Ornithology shared some of her thoughts on why participation went up. "I think one of the trickle effects of the pandemic is people fell in love with birding in 2021. And they brought people with them in 2022, to kind of share their love of birds and how this had really become a part of their lives. One positive spin on COVID is that a lot of people turned to birds and nature. And then they shared that joy with other people."
Get kids involved
The GBBC is also a great way for kids to participate in a real scientific study and, who knows, develop a life-long interest in the natural world. Audubon's Kathy Dale fondly remembers how taking part in the count had a huge influence on her daughter. "When she was about six, she wanted very much to help identify and count the birds at our feeder during the GBBC. She also wanted to be able to write them down and report them online. She worked hard to learn to identify the common feeder birds and was so excited about it."
The website has special materials for educators, including "How to do the Great Backyard Bird Count with Students" and the "Explorers Guidebook". Just click on the Help tab. The guidebook is also designed to be used by families.
            As parents and grandparents, we need to do more to help young people develop an interest in nature. If we don't, it's hard to imagine who  tomorrow's conservationists will be. Who will speak out for threatened species and habitats, when the formative experiences that make for caring stewards are no longer part of so many people's experience?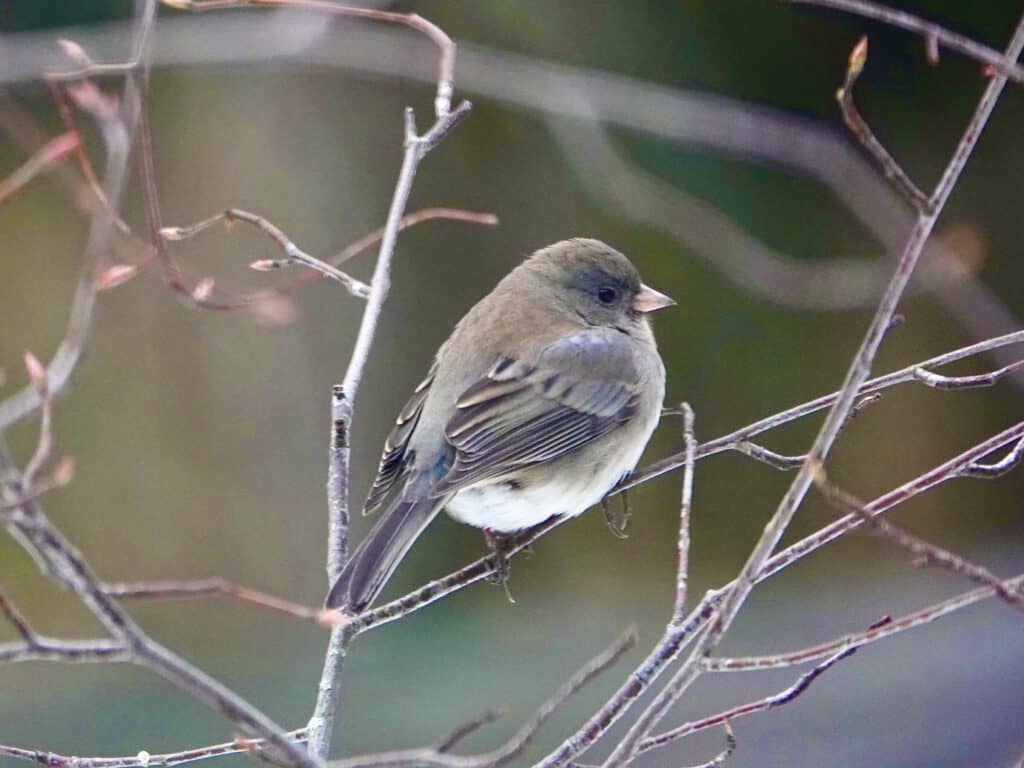 CLIMATE CHAOS UPDATE
Hope: Market share for zero-emission vehicle registrations hit an all-time high of 8.7 per cent in third quarter of 2022, according to newly released vehicle registration data from Statistics Canada. In actual numbers, registrations of zero-emission vehicles (ZEVs) — including both battery-electric vehicles (BEVs) and plug-in hybrid electric vehicles (PHEVs) — totalled 34,313, up from 29,832 reported in Q2. See https://tinyurl.com/ppnxpx99
Events: On February 13 from 7 – 8 pm, Stephen Bocking of the Trent School of the Environment will be the guest speaker at 4RG Meets. Bocking will explore the issue of carbon capture, something we're hearing more and more about in the media. Is it part of the solution to the climate crisis? Find out by registering for this Zoom event at https://tinyurl.com/j75rbws6
Carbon dioxide: The atmospheric CO2 average for the week ending Jan. 28, 2023 was 419.73 parts per million (ppm), compared to 418.90 ppm a year ago. Rising CO2 means more climate chaos and increasingly severe storms ahead like the floods that are still ravaging Auckland, New Zealand.
Take action: To see a list of other ways YOU can take climate action, go to https://forourgrandchildren.ca/