Dewworms on lawn: This morning (Jan. 11) at about 6:30 am., I was outside with our dog and a flashlight.  It was foggy, still dark, and warm with a light rain. There were dewworms all over our lawn!  I thought the ground was frozen but obviously not and it was strange to see worms out in the middle of January. Very unusual for sure. Joe Taylor, Rice Lake near Keene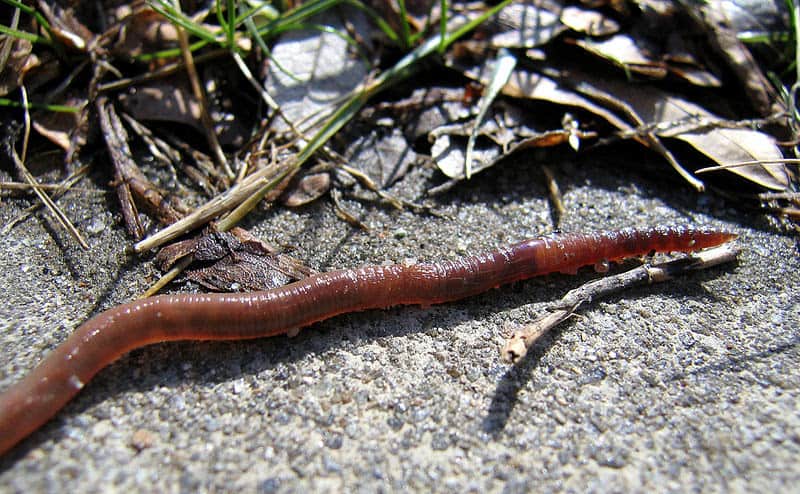 Eastern Bluebird (Sialia sialis) (6) – Reported Jan 05, 2020 11:00 by Linda Sunderland – Peterborough rail trail Baseline to David Fife Line, Peterborough, Ontario – Map: http://maps.google.com/?ie=UTF8&t=p&z=13&q=44.2711604,-78.1504988&ll=44.2711604,-78.1504988 – Checklist: https://ebird.org/view/checklist/S63230499 – Comments: "small flock closely observed, blue wings, rufous breast"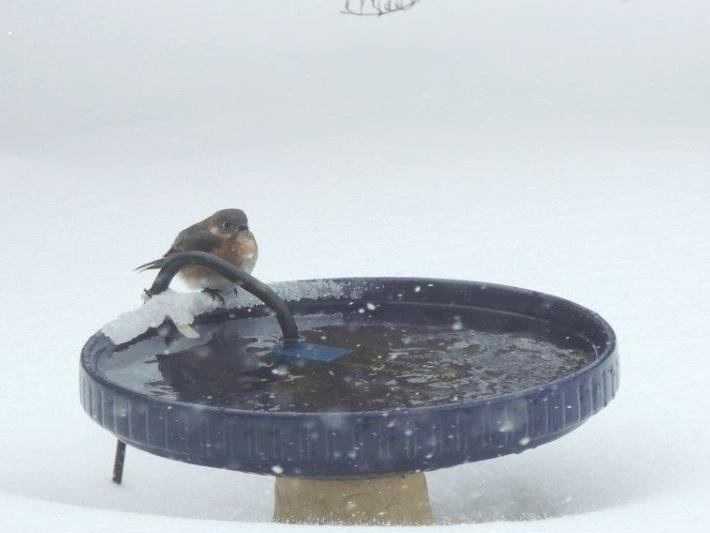 Red Crossbill (Loxia curvirostra) (2) – Reported Jan 04, 2020 10:43 by Tanya Taylor – 1445–1839 Jack Lake Rd, North Kawartha CA-ON (44.7002,-78.0882), Peterborough, Ontario – Map: – Checklist: – Comments: "adult male, attracted by BADO call imitations, perched silently atop 8-10 m conifer spire; a second male on E side road started calling and both individuals flew off calling; sweet, musical chips."
Red Crossbill (Loxia curvirostra) (16) – Reported Jan 04, 2020 07:57 by Colin Jones – Kawartha Nordic Ski Club trails, Peterborough, Ontario – Map: – Checklist: – Media: 2 Audio – Comments: "At least 2 different types. A single Type 3 individual was calling as it flew overhead. A single individual, likely Type 1 or 2, was high in an Eastern White Pine before flying off (recording attached). 3 other small flocks of individuals, again likely Type 1 or 2, were noted during the day. The calls of one flock were also recorded (attached)."
Canada Jay (Perisoreus canadensis) (1) – Reported Jan 04, 2020 08:15 by Tanya Taylor – Apsley–Jack Lake Road Bog, Peterborough, Ontario – Map: Checklist Comments: "responded to Canada Jay call broadcasts appearing first on W side road and then flying to perch at top of spruce on E side road, finally moving back to W side and then disappearing to the S; presumably the same individual later observed visiting feeder at #459 Jack Lake Rd"
Possible Bobcat Sighting – I was just looking up sightings on line and came across your website, so I thought I would post a sighting my wife and I had on Saturday, December 14, 2019 at Beaver Narrows Trailer Park in Omemee. A friend had told me he had seen a Bobcat in October that cut across his lawn. I was skeptical until we saw it for ourselves on the day in December at roughly 10:45 am. It was by the pond near the basketball court. It was bigger than a normal cat and the tail was very small. It was grey in colour. I pulled out my phone to get a photo but before I could do so it disappeared into a small forest. I looked for it but could not find it. I will be going back up in a few months to check on my trailer and will definitely keep an eye out for it and any footprints or scat. Charlie Kielly (chuckles73@rogers.com)

Note: Dr. Jeff Bowman at MNR/Trent University does research on bobcats and lynx, and he told me recently that he and his colleagues are looking at the bobcats' changing distributions and expecting them to become more common in Ontario. At the same time, the lynx range is contracting northwards. Bobcats and lynx are known to hybridize as well, so that's something else they are keeping an eye on. D.M.

Eastern Coyotes – In the last week of December, I saw two large "huskies" in the woods beside our house. When I looked more closely I realized they were very large coyotes. I've seen many in the past, but these two were especially big. Ron Egan, Armour Road, Peterborough
Cooper's Hawk – I had a Cooper's hawk on January 4, which perched on the fence at the rear of our unit. No photo, no camera. Fourth time sighting. Don Finigan, Raymond Street, Peterborough
Canada Jay (Perisoreus canadensis) (1)
– Reported Jan 04, 2020 08:15 by Donald A. Sutherland
– Apsley–Jack Lake Road Bog, Peterborough, Ontario
– Map:
– Checklist:
– Comments: "responded to CAJA call broadcasts, visiting feeder at #459 Jack Lake Rd"
Mute Swan (Cygnus olor) (2)
– Reported Jan 03, 2020 13:55 by Iain Rayner
– Lakefield Marsh, Peterborough, Ontario
– Map:
– Checklist:
– Comments: "Orange beak with black knob"
Winter Wren (Troglodytes hiemalis) (1)
– Reported Jan 03, 2020 10:24 by C Douglas
– South Bay, Stony Lake, Hull Rd., Peterborough, Ontario
– Map:
– Checklist:
– Media: 1 Photo
– Comments: "Small brown wren tail cocked Responded to tape."
White-winged Crossbill (Loxia leucoptera) (3)
– Reported Jan 02, 2020 11:58 by Janet Kelly
– Petroglyphs Provincial Park, Peterborough, Ontario
– Map:
– Checklist:
– Comments: "Flyover calling."
Varied Thrush – On January 1, my son Philippe and I went to see the rare Varied Thrush that is coming regularly to a feeder at the office of the Bark Lake Conference Centre, just west of Gooderham. This species is native to British Columbia but occasionally wanders into eastern Canada and U.S. It first appeared at the feeder on December 3. Over 200 people have now been to see it. Bark Lake is a 70 minute drive from Peterborough.
Canada Jay (Perisoreus canadensis) (1) – Reported Jan 08, 2020 08:54 by Dave Milsom – Apsley–Jack Lake Road Bog, Peterborough, Ontario – Map: http://maps.google.com/?ie=UTF8&t=p&z=13&q=44.7380608,-78.075328&ll=44.7380608,-78.075328 – Checklist: https://ebird.org/view/checklist/S63182637 – Media: 5 Photos – Comments: "Continuing at 459 Jack Lake Rd. Photos."