With autumn weather upon us early this year, the natural world is responding in kind. Leaves are rapidly changing colour and bird migration is well underway. A host of species we haven't seen since the spring are now passing through the Kawarthas.
I'm keeping a particularly close eye on migration this year. I decided in April to embark on a quest to see 200 species in Peterborough County before year's end. As of this week, I'm at 176. The eBird checklist app has helped immensely since it alerts you as to what birds other people are seeing and where. On an average day, 30 or more checklists – many with photos – are posted locally.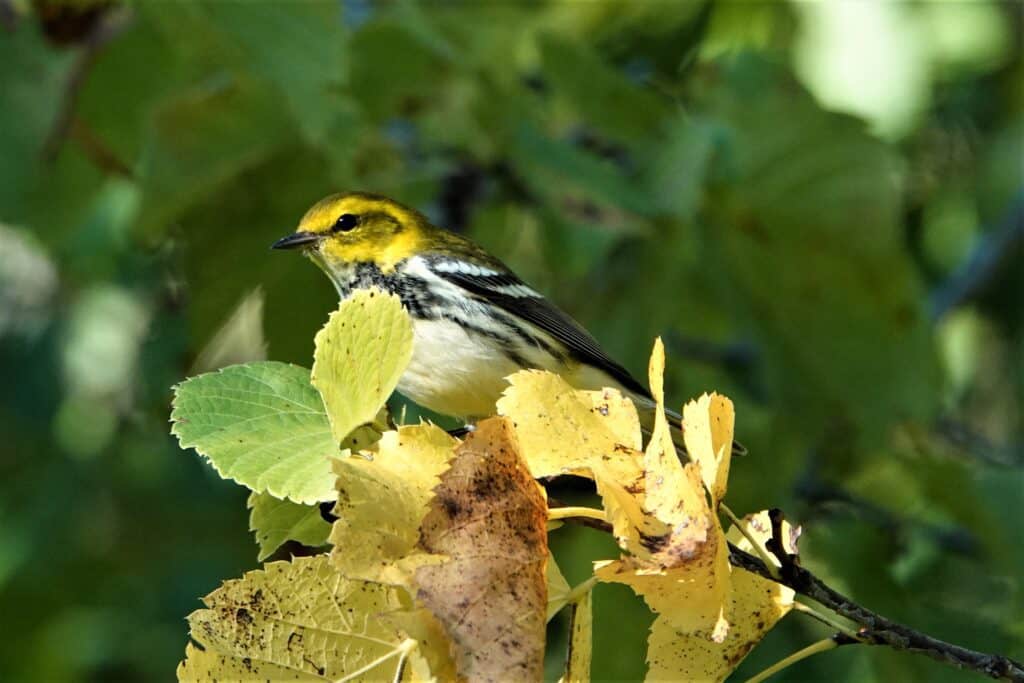 Two of my latest species are both Arctic-breeding shorebirds – the red-necked phalarope and the black-bellied plover. A flock of six phalaropes touched down at the Lakefield Sewage Lagoons last Thursday, while the plover made a landing at the airport. On Monday, I was zeroing in on another new species – what I thought might be a Lincoln's sparrow – when I inadvertently stepped on a yellowjacket wasp nest. I don't know what was worse – getting stung 10 times or missing a new bird. (P.S. I did get the sparrow the next day – the wasps be damned!)
Yellowjackets have been abundant this year, thanks to a record 35 days over 30 C that created perfect conditions for reproduction. Hot weather assures high survival rates for the insects on which these wasps feed. In late summer, there is a frantic search for food to feed the thousands of larvae still in the nests. Caterpillars are the larval food of preference, but yellowjackets also turn to human foods to feed the colony. Adult wasps are also attracted to sweet drinks for the sugar they need to fuel their own bodies.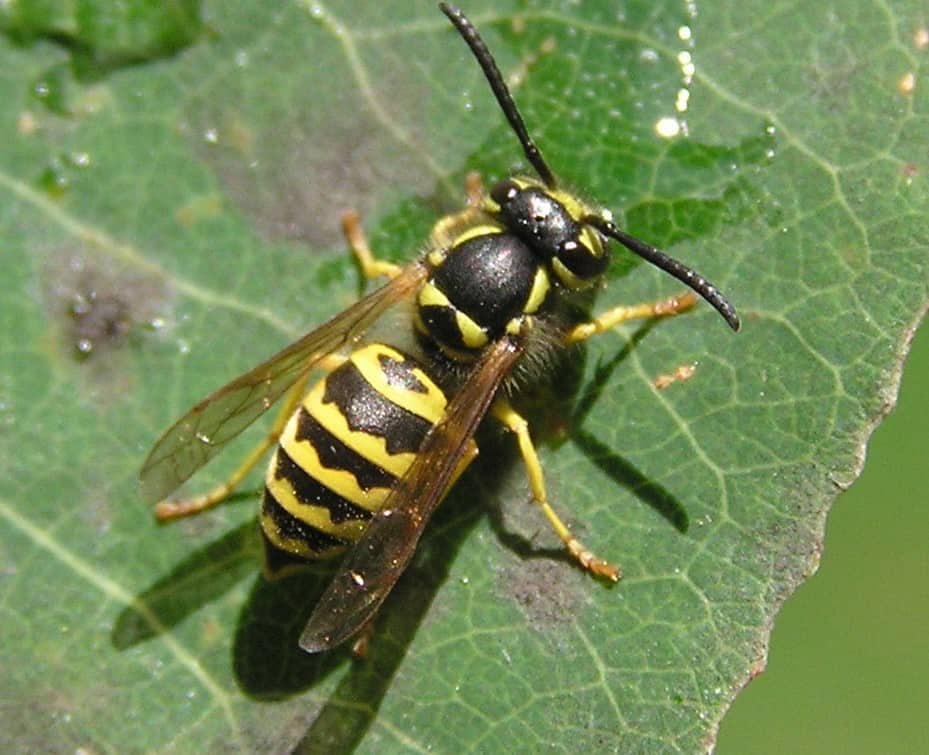 Looking ahead to the coming weeks, here is a list of events in nature that are typical of fall in the Kawarthas – a fall that once again is projected to be warmer than usual despite the cool start.
September
Songbird migration is in full swing this month. Migrants such as warblers and vireos are often in mixed flocks with chickadees and can be coaxed in for close-up views by using "pishing". Simply take a deep breath and softly but quickly repeat the word "pish" in one, drawn-out exhale. Keep it up for at least a minute or two. The free Merlin bird app is a superb identification tool.
If you haven't done so, now is the time to set up your bird feeders. I recommend putting out black oil sunflower and nyger seeds, along with peanut bits.
The Peterborough Field Naturalists are holding virtual meetings on Zoom this fall. The number of participants on outings will be restricted, however. Go to https://peterboroughnature.org/ for more information.
The webs of the fall webworm are very noticeable this year. These large, loose structures encase the ends of branches of broad-leaved trees and shrubs and house colonies of small, beige caterpillars.
Thanks to the recent rains, mushrooms are plentiful and diverse along woodland trails this fall. The iNaturalist app will help you identify them.
Listen for the calls of blue jays – the signature sound of September.
The first act of the fall colours has arrived, courtesy of Virginia creeper, staghorn sumac, chokecherry, dogwoods, white ash, and poison ivy.
The fall equinox occurs on September 22, marking the beginning of autumn. At the equinox, day and night are almost equal in length, and the moon and sun rise due east and set due west.
As the goldenrods begin to fade, asters take centre stage. The white flowers of heath, panicled, and calico asters, along with the purple and mauve blossoms of New England, purple-stemmed, and heart-leaved asters provide much of the show. Ontariowildflowers.com and iNaturalist are excellent identification resources.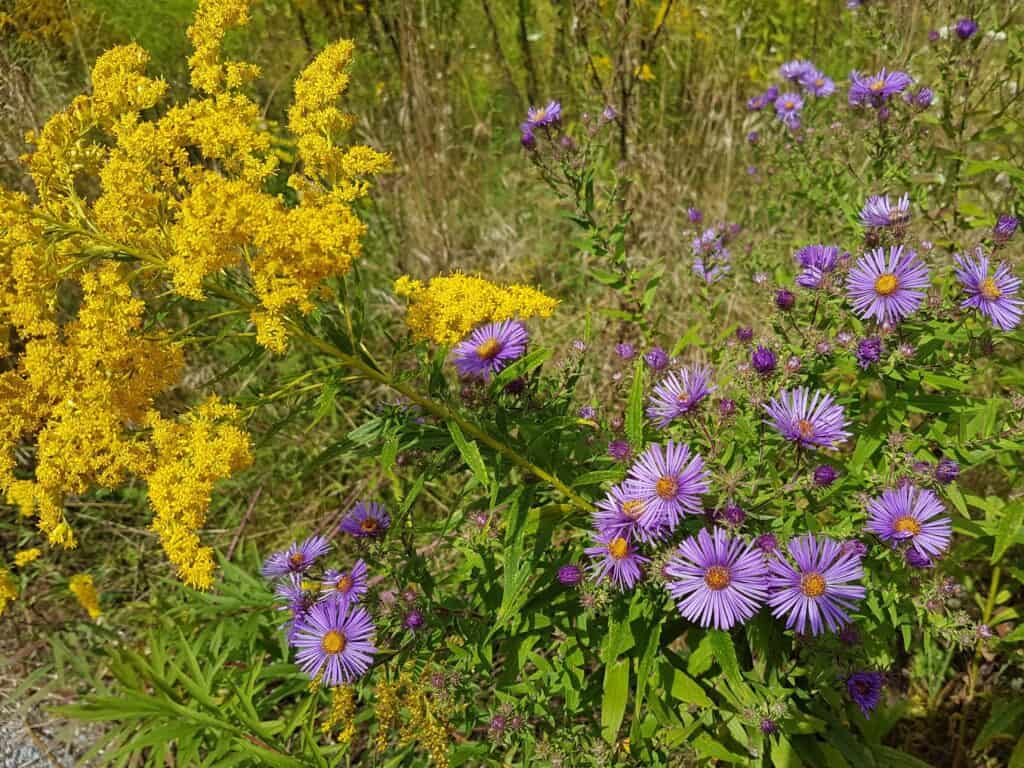 October
Don't miss the spectacular Harvest Moon, which occurs on October 1. It rises at 7:15 pm. For several nights before and after this date, the moon comes up at almost the same time.
Red and sugar maples usually reach peak colour early in the month and often on Thanksgiving Weekend.
Sparrow migration takes centre stage this month, making October one of the busiest times of the year for backyard feeders. Scatter millet or finch mix on the ground to attract dark-eyed juncos and both white-throated and white-crowned sparrows.
Watch and listen for mixed flocks of golden-crowned and ruby-crowned kinglets, brown creepers, dark-eyed juncos, white-throated sparrows, and yellow-rumped warblers.
On balmy October days, ruffed grouse can sometimes be heard drumming. Early fall is also the grouse's "crazy season." Young birds disperse from their parent's territory and often end up colliding with all manner of objects.
A tide of yellow spreads across the landscape in mid- through late October. The colour is supplied courtesy of trembling and bigtooth aspens, balsam poplar, silver maple, white birch and, at month's end, tamarack.
Migrating diving ducks such as goldeneyes, buffleheads, scaups, and mergansers stop over on our larger lakes such as Pigeon and Rice. Often the best viewing, however, is at the Lakefield Sewage Lagoons. They are located about a half-kilometre east of the intersection of County Roads 32 and 33.
The first northern finches often turn up in late October. To learn which species to expect this fall and winter, Google "winter finch forecast 2020-2021". The forecast should be online soon.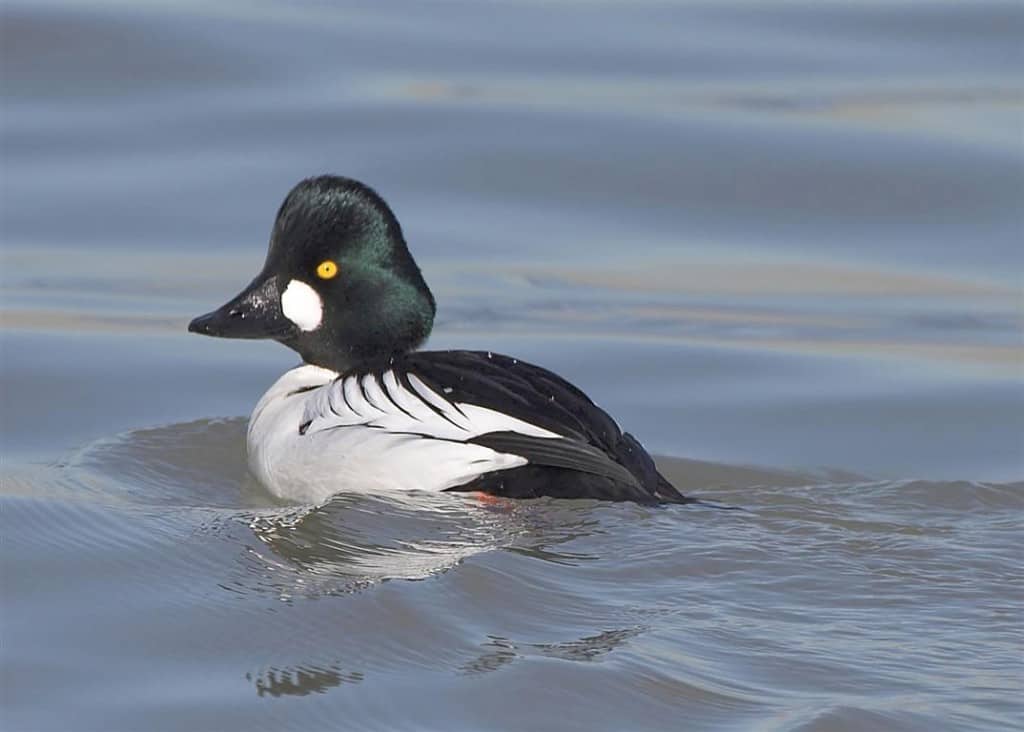 November
Oaks, tamaracks, and silver maples are about the only native deciduous trees that still retain foliage in early November. The brownish-orange leaves of red oaks stand out with particular prominence.
Standard Time returns on Sunday, November 1, at 2:00 am. We turn our clocks back one hour.
If you go for a woodland hike, watch for clusters of small, fan-shaped turkey tail fungi growing on logs or dead trees. These are one of our most attractive species.
The antlers of buck white-tailed deer have now matured and hardened, and they are "in rut" – at the peak of their sexual readiness. Drive carefully. Accidents involving deer are common this month.
Coyotes are often heard in late fall. The coyotes of central Ontario are closely related to the eastern wolf (Canis lycaon) and the two species sometimes hybridize. All wolf-like animals of Peterborough County contain, to varying degrees, both coyote and eastern wolf genes.
This is a great time of year to focus on several groups of plants of the forest floor that usually escape our attention. Evergreen ferns, club-mosses, and mosses stand out prominently against the brown leaf litter. Watch for wood fern, rock polypody fern, ground pine and ground cedar club-mosses, juniper moss, and fire moss.
Male great horned owls stake out breeding territories and become quite vocal.
Ball-like swellings known as galls are easy to see on the stems of goldenrods. If you open the gall with a knife, you will find the small, white larva of the goldenrod gall fly inside. The larva spends the winter in this cozy enclosure. In the spring it will emerge as an adult fly.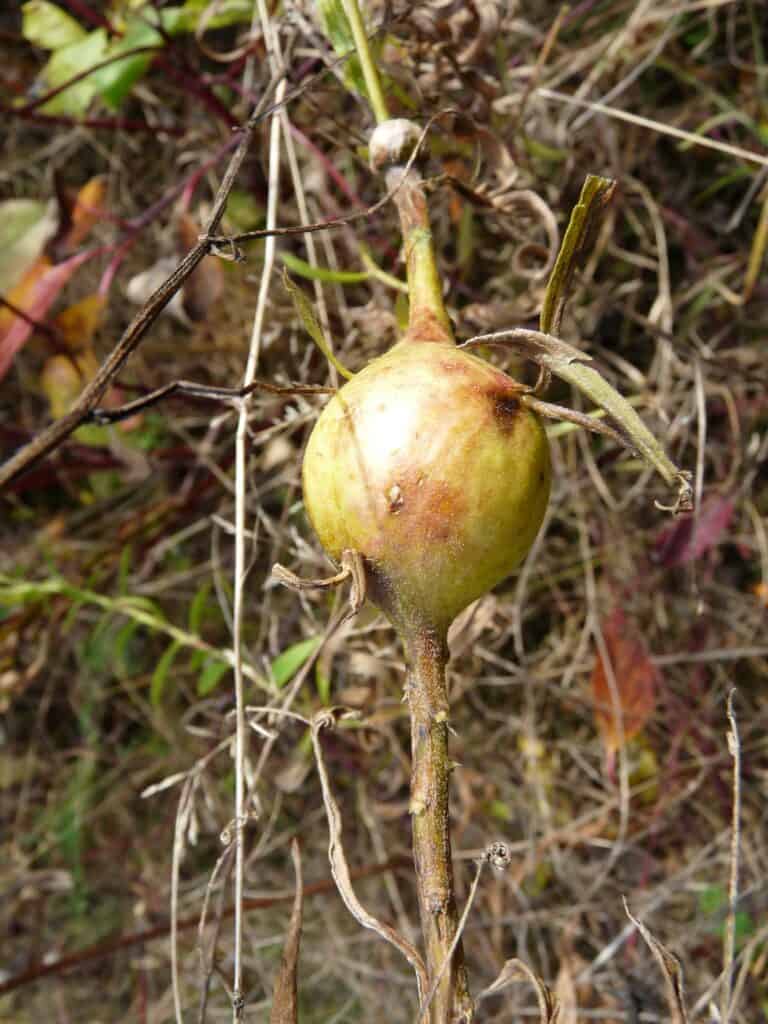 December
The Pleiades (Seven Sisters) star cluster adorns the eastern sky, while Orion looms over the southeast.
Eastern gray squirrels are often seen high up in maple trees where they feed on the keys. Although we do have some gray individuals in Peterborough, nearly all gray squirrels in southern and central Ontario are the melanistic (black) form.
Pregnant adult queen wasps overwinter in crevices in rocks and wood. You may inadvertently bring one into the house, tucked away in a piece of firewood.
Bird arrivals in late fall include northern shrikes, snow buntings, and American tree sparrows. All of these species breed in the Arctic.
Between mid-December and early January, Christmas Bird Counts take place across North and Central America. Anyone with an interest in birds is welcome to participate in our two local counts. Contact Martin Parker at 705-745-4750.
December 21 marks the winter solstice, the shortest day of the year. The sun rises and sets at its southernmost points on the horizon. Sunrise is not until 7:46 am, while sunset is upon us by 4:37 pm. This translates into only eight hours and 51 minutes of daylight.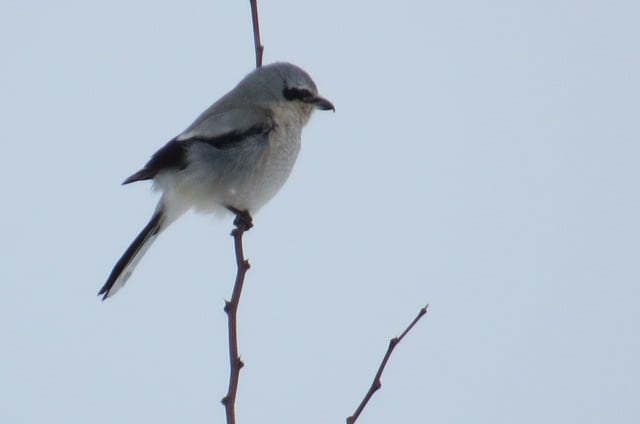 CLIMATE CRISIS NEWS
Only a tiny fraction of the public feels a true sense of alarm for what's in store for us if we continue on the present climate trajectory. But even alarming people won't necessarily inspire action. Most people need to be equally aware of reasons for hope and encouragement, hence this weekly update from both perspectives.
ALARM: According to a new United Nations report, the world is closing in on the temperature limit set by global leaders five years ago, namely 1.5 C degrees of warming above pre-industrial times. In fact, we may exceed this limit in the next decade. July 2020 was the hottest July ever in the Northern Hemisphere and the second hottest for the planet as a whole. Arctic sea ice shrank to a record low.
ENCOURAGEMENT: The Ontario Superior Court of Justicehas ruled against the Ford government's anti-carbon tax stickers. The Court found that the stickers were a form of compelled political expression that violated the constitutional protection of free expression. It also found that a government cannot legislate a requirement that private retailers post a sticker designed to "stick it to" another tier of government. A carbon tax is considered the most cost-efficient and least bureaucratic way to reduce greenhouse gas emissions. However, Canada's tax on carbon is still far too low to change people's behaviour.
For local climate news and ways to take action, go to https://forourgrandchildren.ca/ and subscribe to the newsletter. For Our Grandchildren is also on Facebook.