Drew Monkman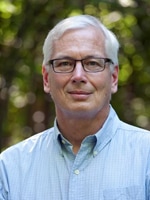 I am a retired teacher, naturalist and writer with a love for all aspects of the natural world, especially as they relate to seasonal change. I live in Peterborough, Ontario, in a region known as the Kawartha Lakes. The northern part of the region is on the Canadian Shield. I therefore have quick and easy access to a variety of habitat types that are typical of both southern and northern Ontario. These include deciduous and mixed forests, fens, bogs, marshes, lakes and rivers and even alvars. I enjoy writing about my discoveries in my weekly Thursday column, "Our Changing Seasons," in the Peterborough Examiner.
The purpose of this website is three-fold. First of all, it serves as an archive of past columns that readers can access and search for information on a given topic. The website also contains an up-to-date list of recent nature sightings in Peterborough County and the Kawartha Lakes region of Ontario. Although most of the sightings relate to birds, I also welcome sightings of other animal groups as well as fungi, weather and even the night sky. I am especially interested in "first-of-the-year" phenomena such as first-flowering of a given species, first leaf-out, first frog calls, peak fall colour, etc. Residents and visitors alike are encouraged to submit their observations to me by email at: dmonkman1@cogeco.ca
THE BIG BOOK OF NATURE ACTIVITIES

With co-author Jacob Rodenburg, executive director of Camp Kawartha – an award-winning summer camp, outdoor education and environmental education centre – I have just completed (May, 2016)  "The Big Book of Nature Activities: A Year-Round Guide to Outdoor Learning"  The average child can identify over 300 corporate logos, but only 10 native plants or animals—a telling indictment of our modern disconnection from nature. Soaring levels of obesity, high rates of ADHD, feelings of stress and social awkwardness and "Nature Deficit Disorder" are further unintended consequences of a childhood spent primarily indoors.
The Big Book of Nature Activities is a comprehensive guide for parents, grandparents and educators to help youth of all ages explore, appreciate and connect with the natural world. Most of the activities and information will be of interest to adults, as well.  This rich, fully illustrated compendium features:
Over 150 nature-based skills and activities on everything from species identification and journaling to how to make judicious use of digital technology
Ideas, games, crafts, stories and information grounded in what's happening in nature each season
Core concepts that promote environmental literacy, such as climate change and the mechanisms and wonder of evolution, explained using a child-friendly, engaging approach
Lists of key species and happenings to observe throughout the year across North America as a whole and in each geographic region
Dozens of suggestions for getting involved in Citizen Science projects
Perfect for families, grand-parents, educators, and youth leaders
Packed with inspiration to make outdoor learning fun!
"The Big Book of Nature Activities is a welcome book that should be a bible for all adults and children eager to rediscover the very source of our health, joy and spiritual connection."  – David Suzuki, science broadcaster and environmental activist
"These are understandings humans have passed down over hundreds of generations; now we need to make a conscious effort to ensure our kids can understand and enjoy the gorgeous world around them."  – Bill McKibben, author, Long Distance and Eaarth
For information on purchasing the book, go to the BOOKS tab on this website
You will also find information on the two previous books that I have written: "Nature's Year in the Kawarthas – A Guide to the Unfolding Seasons" (2002) and "Nature's Year – Changing Seasons in Central and Eastern Ontario." (2012). Both of these books take the reader on a month-by-month journey of key events in the natural world as reflected by happenings in our flora and fauna as well as weather and the night sky.
A particular interest of mine is how the natural world is being affected by climate change and how this is manifested through phenology. Phenology is the study of the seasonal timing of natural events such as when migrating birds return, plants first blossom, leaves first appear and even the date at which the ice goes out in the spring. Phenological records help us to pay closer attention to events in nature and provide interesting comparisons from one year or one decade to the next. If recorded carefully and consistently, these records may be able to help us understand how climate change is impacting on the natural world and on the interactions between organisms and their environment.
Having been a classroom teacher for 33 years, I am very interested in natural history education and how to best help young people acquire a love and appreciation for the natural world. I often ask myself why it is that some people develop a passion for wildlife, the outdoors and the protection of natural spaces while others are indifferent at best. To paraphrase Baba Dioum, a Senegalese conservationist, we will only conserve and care for what we love and only love what we understand, appreciate and feel an emotional connection with. If children have no real understanding or knowledge of the natural world around them —right in their own backyard to begin with — then how will they ever develop a sense of what is being lost? How then can we expect them to live by an environmental, conserving ethic, or be outraged when yet another wetland is to be drained or a woodlot destroyed if they have no idea of what even lives there? In a world of video games, Facebook, shopping malls and highly regimented schedules with little time to play outside, I am deeply concerned that young are becoming more disconnected than ever from the natural world. However, to use a term coined by Harvard University biologist E.O. Wilson, humans are born "biophylic" —loving nature. In other words, all of us begin life as budding biologists and, with the proper support from parents, grandparents and teachers, this interest in nature can last a lifetime.